Service Appointment
We Service What We Sell!
Advantages and benefits of letting us provide your servicing needs
Competitive prices on alignments, tires, windshields, and all your servicing needs in one place. Factory-trained and certified technicians who use specialized equipment and tools to ensure complete and accurate service, and advice on your vehicle. Genuine Kia parts and accessories are used to guarantee a proper and lasting repair. We have service rentals available starting at just $25.00 per day while your vehicle is being serviced. When you book your Kia in for service with us, you maintain your warranty coverage, ensure optimum fuel economy for your vehicle, decrease your chance of a mechanical breakdown, and ensure a higher resale value later on. Best of all, we are nice people!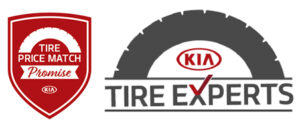 We Strive to Please
Fully equipped service bays staffed by fully trained service technicians.
Open and clean service and parts area with friendly staff to greet you right away.
Large waiting area with satellite TV and a large selection of complimentary Keurig coffee and tea.
We offer full service & repair on most makes and models. You can be assured that we will fix your car with the highest level of quality and precision.
Our clean service area provides a good environment to establish the best solution available to get your car running in top shape.
Our friendly staff will explain your vehicle service requirements and the options available to you. If needed we will help you with your alternate transportation needs.
Please contact us today for any questions you may have on your parts and service needs